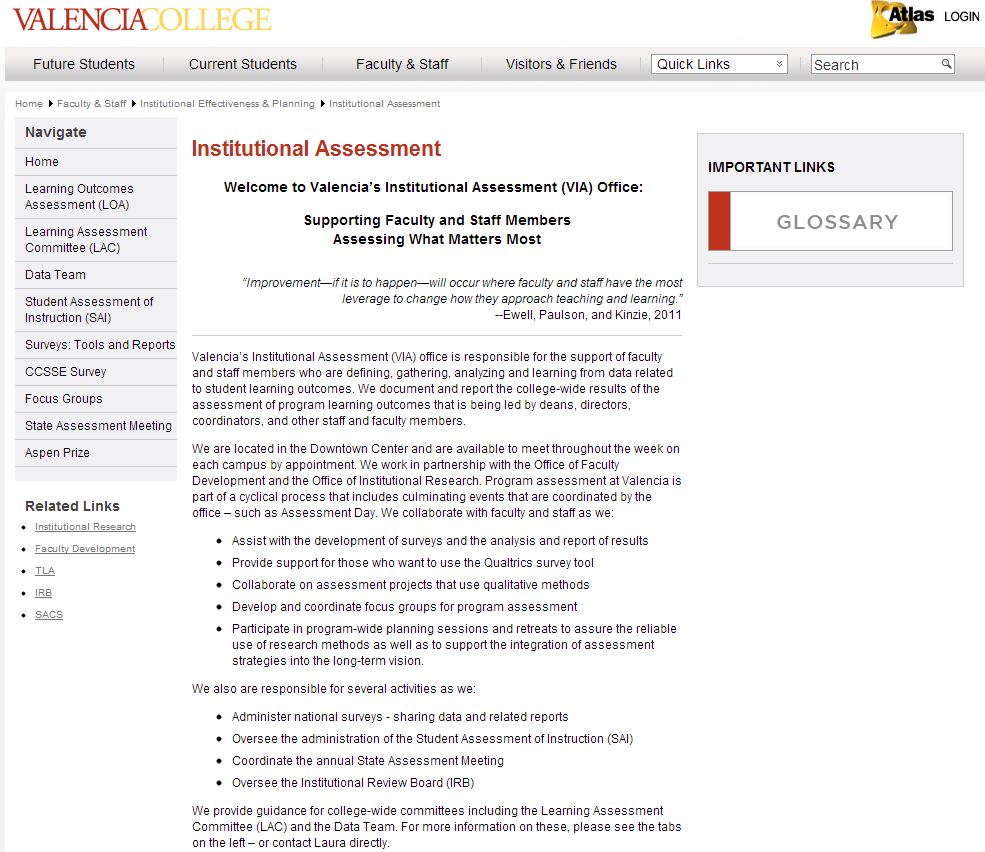 Valencia College's Institutional Assessment website offers full, unrestricted access to all of its assessment documents and activities, including general education and program-level learning outcomes and examples of data, rubrics, and plans used in assessment at Valencia. The site allows visitors to view in-progress workbooks for AA and AS programs, which detail how each program's course offerings align with the program's learning outcomes, as well as how these outcomes align with Valencia's general education outcomes.
The site also provides key findings for Valencia College from several national surveys, links to surveying and reporting tools used for assessment, results of focus groups on Valencia College's Leadership Academy and REACH programs, and an archive of Florida State Assessment Meeting programs and presentations since 2010.
Due to its comprehensive and freely accessible catalogue of assessment data, Valencia College's Institutional Assessment website is this month's Featured Website in the categories of Communication and Centralized Assessment Repository.