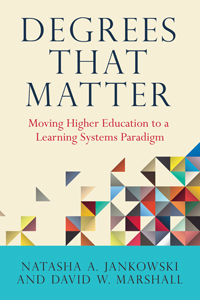 Concerned by ongoing debates about higher education, the authors of this book provide a means to move beyond these and other obstacles to improve student learning by building from research conducted with over 800 institutions of higher education. Offering an alternative to the culture of compliance in assessment and accreditation, a Learning System Paradigm is proposed, composed of four key elements—consensus, alignment, student-centeredness, and communication. The paradigm is applied to curriculum mapping and assignment design, barriers are explored along with communication needs to more effectively share stories of learning quality.
x. Introduction

1. Landscape of Learning Initiatives

2. Shifting Paradigms

3. Aligning for Learning

4. Applying the Paradigm to Curriculum Mapping

5. Applying the Paradigm to Assignment Design

6. Perceived Barriers in the Learning Systems Paradigms

7. Reframing Academic Quality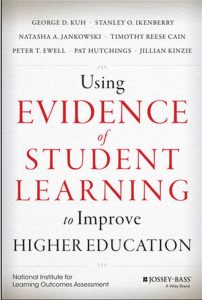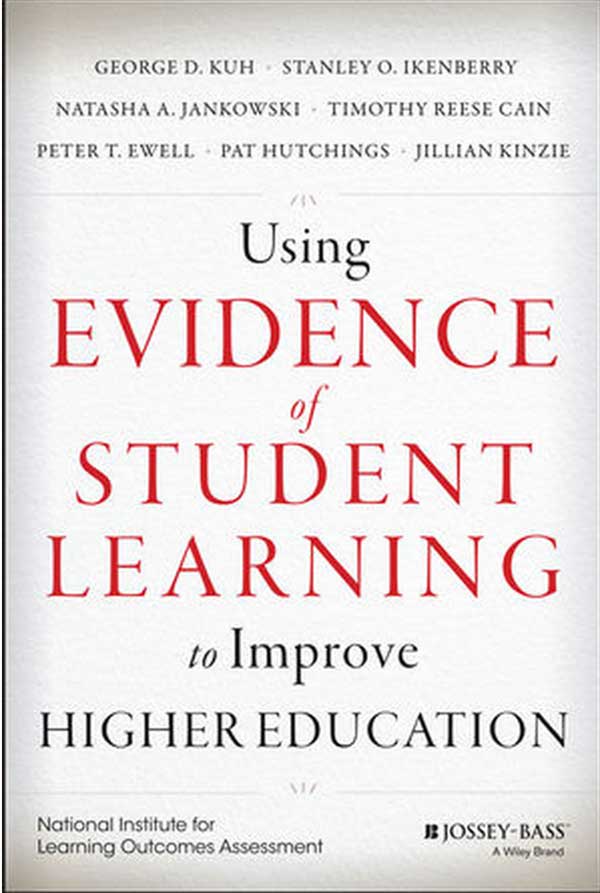 The scholars at the National Institute for Learning Outcomes Assessment (NILOA) present a reframed conception and approach to student learning outcomes assessment. The authors explain why it is counterproductive to view collecting and using evidence of student accomplishment as primarily a compliance activity. Today's circumstances demand a fresh and more strategic approach to the processes by which evidence about student learning is obtained and used to inform efforts to improve teaching, learning, and decision-making. For assessment professionals and educational leaders, Using Evidence of Student Learning to Improve Higher Education offers both a compelling rationale and practical advice for making student learning outcomes assessment more effective and efficient.
x. Preface

1. From Compliance to Ownership: Why and How Colleges and Universities Assess Student Learning; Stanley O. Ikenberry and George D. Kuh

2. Evidence of Student Learning: What Counts and What Matters for Improvement; Pat Hutchings, Jillian Kinzie, and George D. Kuh

3. Fostering Greater Use of Assessment Results: Principles for Effective Practice; Jillian Kinzie, Pat Hutchings and Natasha A. Jankowski

4. Making Assessment Consequential: Organizing to Yield Results; Jillian Kinzie and Natasha A. Jankowski

5. Faculty and Students: Assessment at the Intersection of Teaching and Learning;Timothy Reese Cain and Pat Hutchings

6. Leadership in Making Assessment Matter; Peter T. Ewell and Stanley O. Ikenberry

7.  Accreditation as Opportunity: Serving Two Purposes with Assessment; Peter T. Ewell and Natasha A. Jankowski

8. The Bigger Picture: Student Learning Outcomes Assessment and External Entities;Jillian Kinzie, Stanley O. Ikenberry and Peter T. Ewell

9. Assessment and Initiative Fatigue: Keeping the Focus on Learning; George D. Kuh and Pat Hutchings

10. From Compliance Reporting to Effective Communication: Assessment and Transparency; Natasha A. Jankowski and Timothy Reese Cain

11. Making Assessment Matter; George D. Kuh, Stanley O. Ikenberry, Natasha A. Jankowski, Timothy Reese Cain, Peter T. Ewell, Pat Hutchings, and Jillian Kinzie