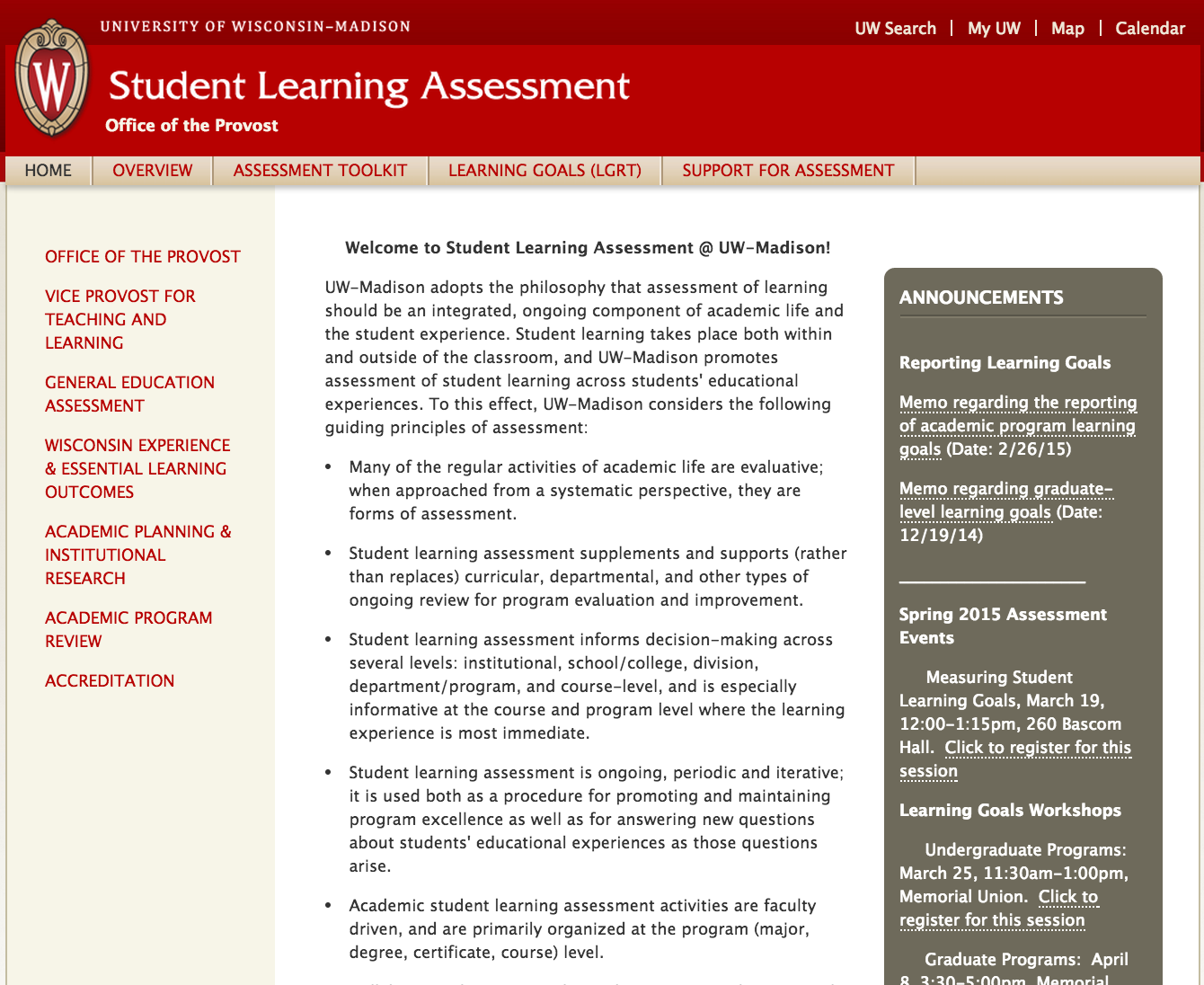 University of Wisconsin-Madison's Student Learning Assessment webpage provides a host of information regarding its institution wide assessment efforts. In particular, the webpage presents information about its "Learning Goal Reporting Tool", an initiative that the institution is using to assess undergraduate, master's and doctoral programs. There is also information regarding its "Learning Goals Workshops" for undergraduate, master's and doctoral program level assessments. The information presented allows visitors to gain a better understanding of its Learning Goal reporting tool.
Visitors to the webpage can also view their general "Plan for the Assessment of Student Learning" and "Plan for Academic Programs." The webpage cover topics such as "Experience and Essential Learning Outcomes," "Academic Program Review," in addition to "Accreditation."
Given the detailed and general presentation of its student learning outcomes assessment efforts, University of Wisconsin-Madison is this month's Featured Website in the category of Centralized Assessment Repository.