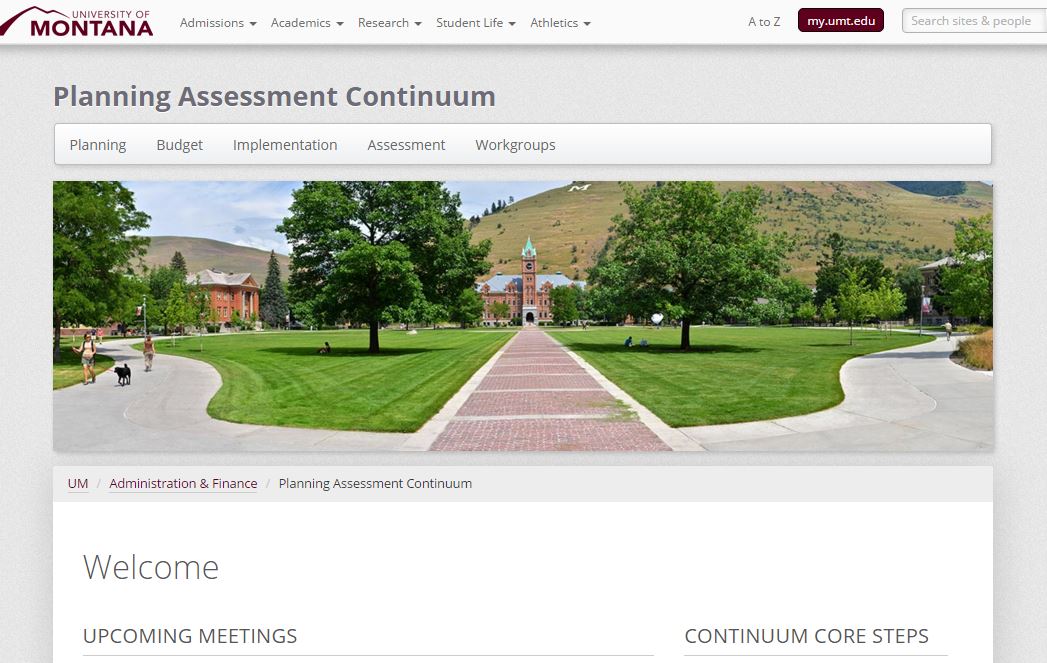 The University of Montana's Planning Assessment Continuum website provides a collection of information regarding the university's assessment practices in conservation with institutional and policy concerns. Visitors to the website can browse four areas of focus, which includes Planning, Implementation, and Analysis. In addition, within each area is content related to conducting assessments such as the university's planning environment, implementation environment, and assessment environment, all of which are couched in larger policy concerns related to the university.
Documents and reports about the university's assessment efforts, especially with academic programming include institutional assessment reports from 2009 to 2014, learning outcomes assessment procedures, and academic department assessment reports.
The website offers visitors both a holistic and practical overview of the university assessment efforts, especially in regards to academic programming and, therefore, is this month's featured website in the categories of Communication and Centralized Assessment Repository.