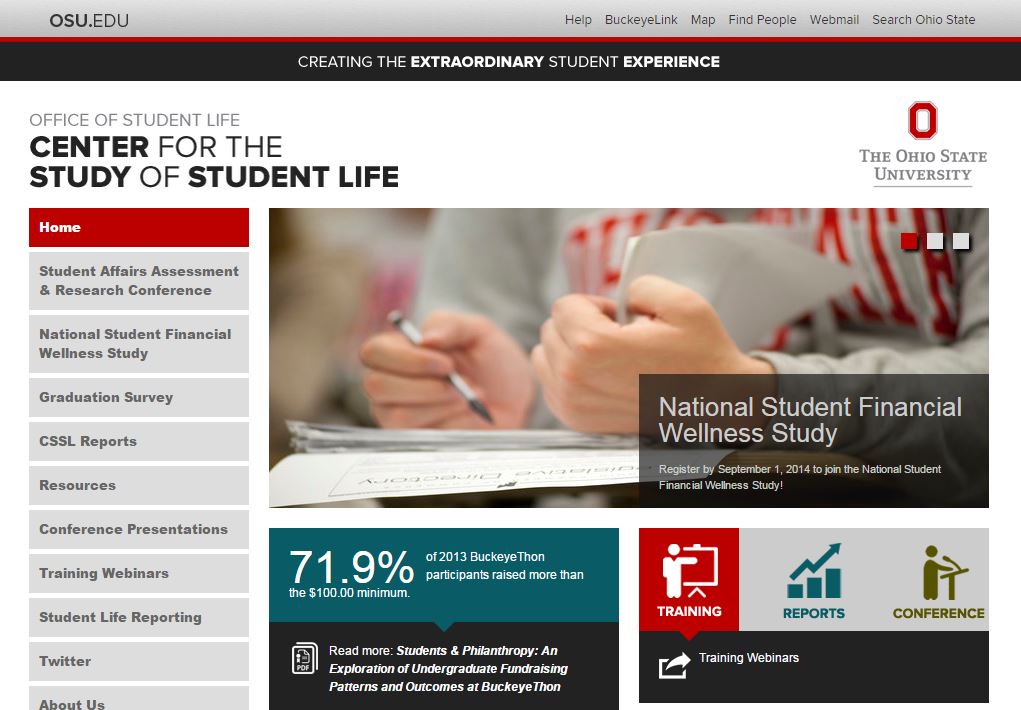 The Ohio State University's Center for the Study of Student Life (CSSL) website presents clear and concise information regarding the university's ability to positively impact student development and outcomes. Visitors to the website can view a database of CSSL Reports pertaining to "Diversity and Inclusion", "Involvement and Engagement", "Wellness", among other categories.
Also located on the website is a list of CSSL Conference Presentations that may provide viewers with useful information regarding student development and assessment practices. There are also links to Resources, Training Webinars, and Student Life Reporting, all of which provide a host of information towards understanding effective assessment practices of student development. Finally, there are short data pieces shared from different assessment results succinctly shared on the website.
Given this website's breadth of information regarding assessment practices, it is this month's Featured Website in the category of Centralized Assessment Repository and Communication.