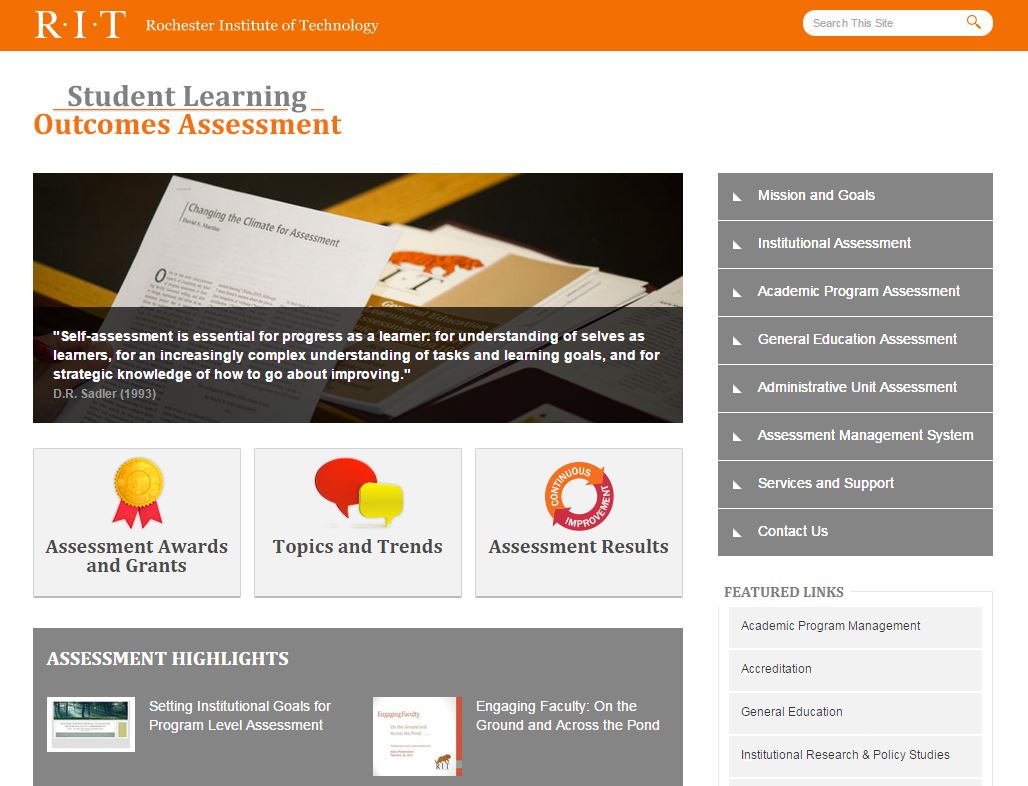 Rochester Institute of Technology's Student Learning Outcomes Assessment website presents information regarding institution-level assessment processes taking place at the university. Included within the website are essential outcomes for the University, an Institutional Effectiveness Map (IE MAP), and information about the university's assessment measures. Further, there is information on assessment awards and grants including the Provost's award for excellence in student learning outcomes assessment.
Visitors to the website can also view administrative unit assessments along with program-level assessment practices at the university, such as a program level outcomes assessment plan, program resources for conducting assessments, and course level assessment plans. There is also information on general education assessment plans, and administrative unit assessment.
Given this website's breadth of assessment information presented in an organized manner, it is this month's Featured Website in the categories of Centralized Assessment Repository, and Communication.