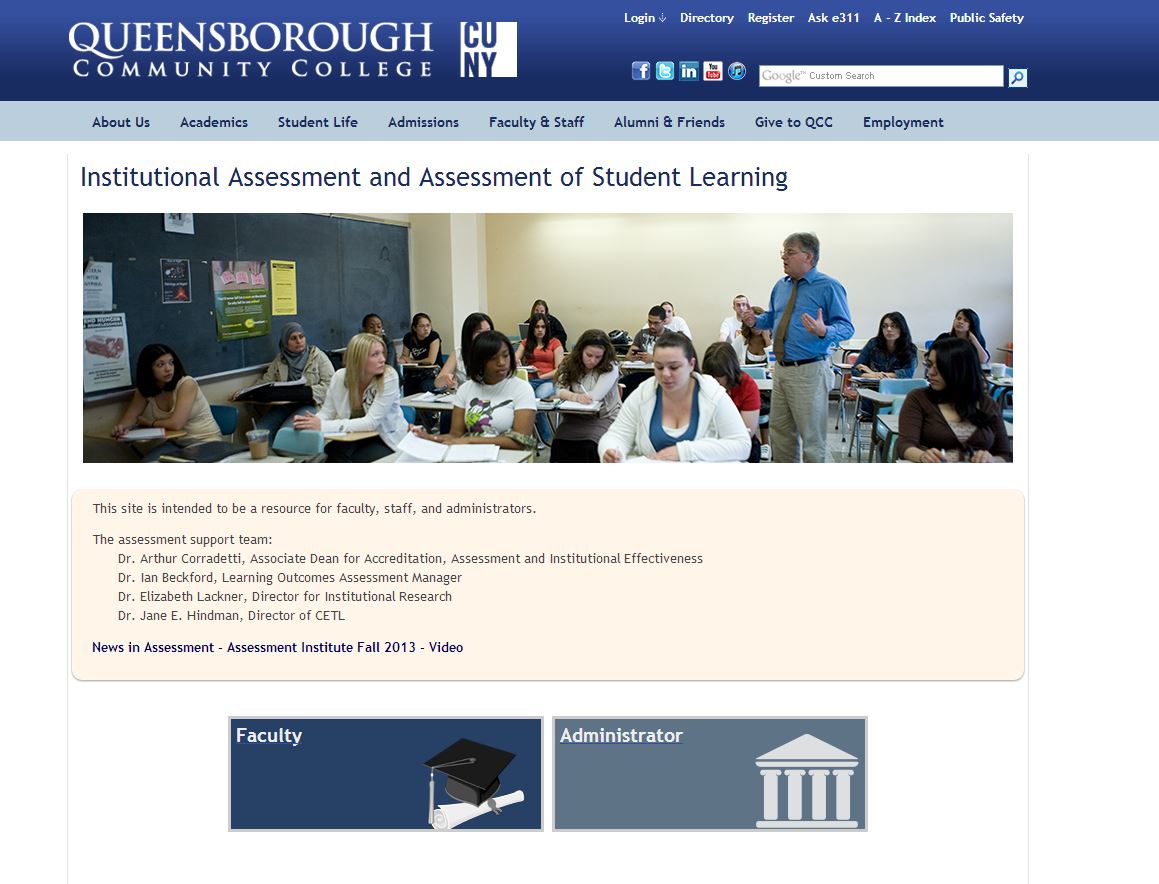 Queensborough Community College's Institutional Assessment and Assessment of Student Learning website provides a comprehensive overview of assessment activities at QCC. In addition to providing general assessment resources to all site visitors, QCC's website features focused guides for faculty and administrators intended to assist with creating a comprehensive, integrated, and sustained assessment process.
Website visitors can view annual strategic plans, institution-wide performance reports, and program-specific reports, as well as a list of institutional assessment resources such as QCC's Office of Institutional Research Fact Book, QCC's General Education Objectives, and a Visual Guide to Institutional Effectiveness.
Due to its extensive and accessible collection of assessment resources, Queensborough Community College's assessment website is this month's Featured Website in the category of Centralized Assessment Repository.