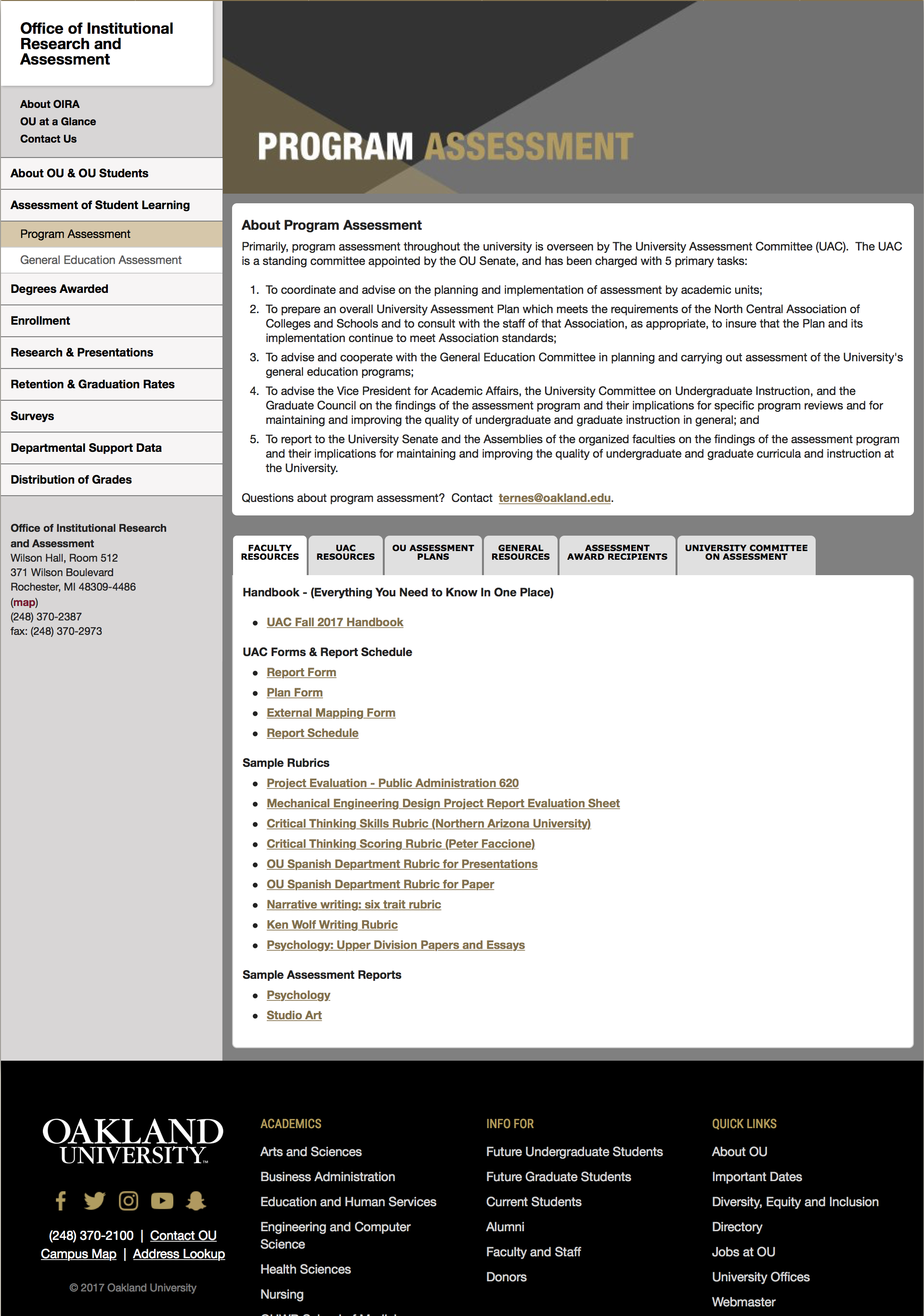 Oakland University's Office of Institutional Research and Assessment website consists of two main sections: Program Assessment and General Education Assessment. Program Assessment is overseen by The University Assessment Committee (UAC), with members appointed by the University's Senate. The Program Assessment section defines the tasks of the UAC in the form of a mission statement. It then provides a comprehensive menu of relevant information regarding different assessment resources available at the university including Faculty Resources, where the up-to-date handbook is available, forms, reports, sample rubrics, and assessment reports. Furthermore, it provides access to the resources provided by the UAC, including the University Assessment Plan, Annual Report, and defines the roles of the university community in assessment along with showing examples of assessment data used for program improvements. Finally, the site delivers general resources, including good practices regarding assessment and essential information for faculty who are new to assessment. Oakland University's General Education Assessment program is overseen by the General Education Committee and features a plethora of resources relevant to general education.
Following the spirit of transparency, UAC provides access to its members, meeting schedule, procedures and memos, thus allowing students, faculty and public to learn and understand the systems and procedures that ultimately work towards learning improvement at the institution.
Given the amount of assessment resources it provides to both internal and external audiences, the Oakland University Office of Institutional Research and Assessment website, is this month's featured website in the category of Centralized Assessment Repository.