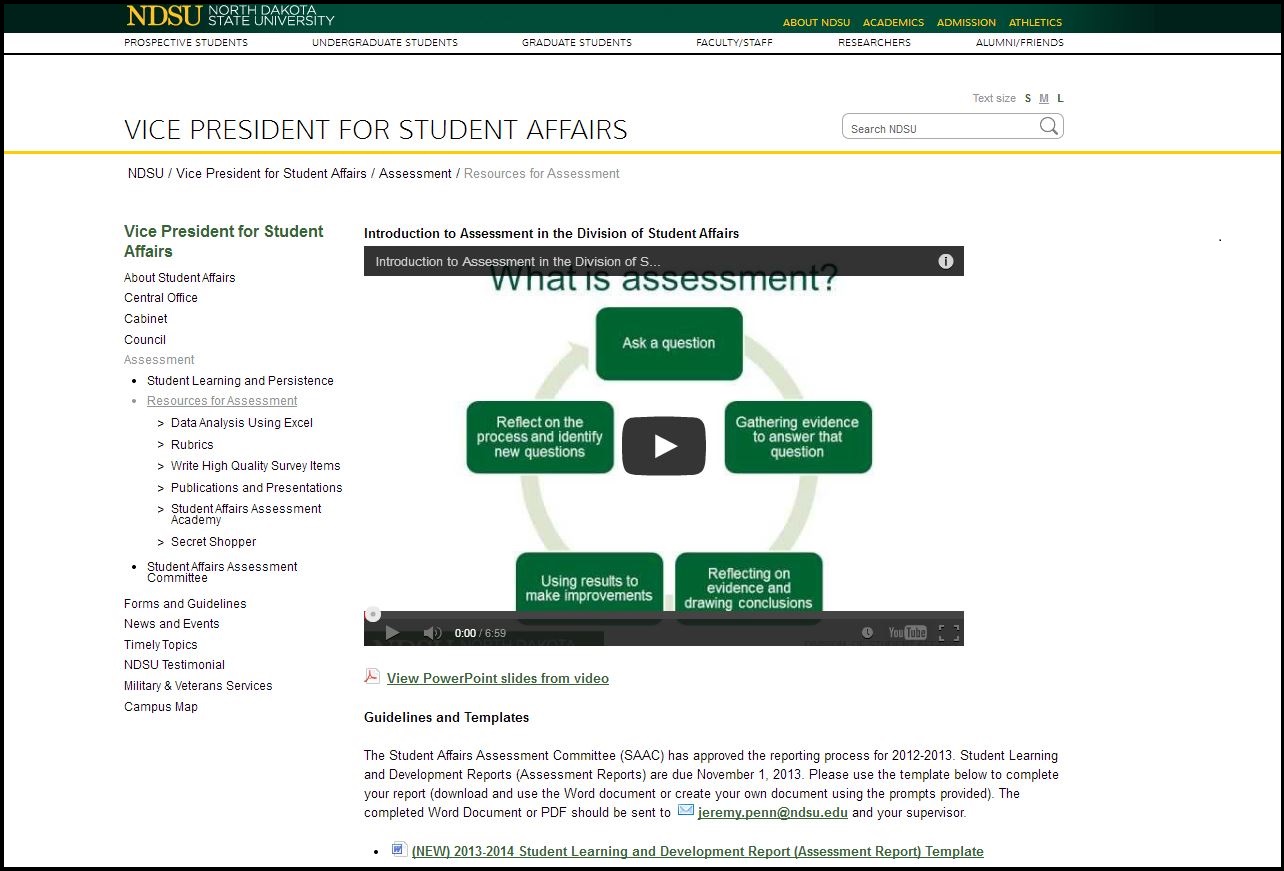 North Dakota State University's student affairs assessment website features videos, reports, and infographics designed to communicate NDSU's student affairs assessment data to a variety of audiences. On the assessment resources page, site visitors can view a short video introducing student affairs assessment activities at NDSU, as well as links to video tutorials on using Excel to analyze data and create charts, creating and using rubrics, and writing surveys. On the Reports by Department and Program page, users will find succinct student learning and persistence reports, several of which include infographics intended to communicate student affairs assessment findings to students.
In addition to a list of external resources available on the assessment resources page, NDSU's website also provides a range of internal assessment resources, including a Student Success Programs Report; assessment report templates; a list of current assessment projects at NDSU; and presentations, rubrics, and worksheets from NDSU's staff development project, Student Affairs Assessment Academy.
Due to its inspired use of video tutorials and infographics to clearly communicate student affairs assessment data and its ample array of internal and external student affairs assessment resources, North Dakota State University's student affairs assessment website is this month's featured website in the categories of Communication, Creativity, and Centralized Assessment Repository.