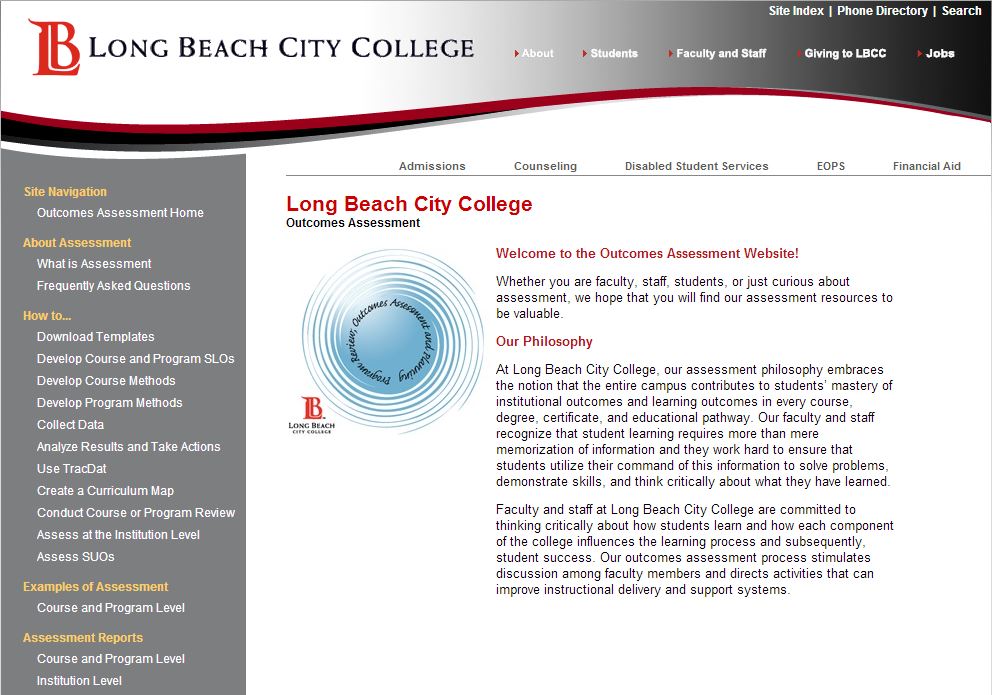 Long Beach City College's Outcomes Assessment website offers an array of resources intended to guide visitors through each step of an Outcomes Assessment Loop. The site includes instructions for developing effective student learning outcomes, recommendations for assessing SLOs at the course and program level, tips for collecting and organizing assessment data, and guidance on analyzing and using assessment results. Also included are resources for creating curriculum maps and approaching institution-level and service unit assessment.
The website features pages designed to provide students with general information on learning outcomes and specific information related to course- and program-level learning outcomes. Site visitors can also view comprehensive, clickable lists of assessment resources and articles, frequently asked questions, an archive of assessment activities at LBCC, and examples of assessment reports at the course and program and institution level.
For its extensive inventory of student learning outcomes resources, Long Beach City College's Outcomes Assessment website is this month's Featured Website in the category of Centralized Assessment Repository.