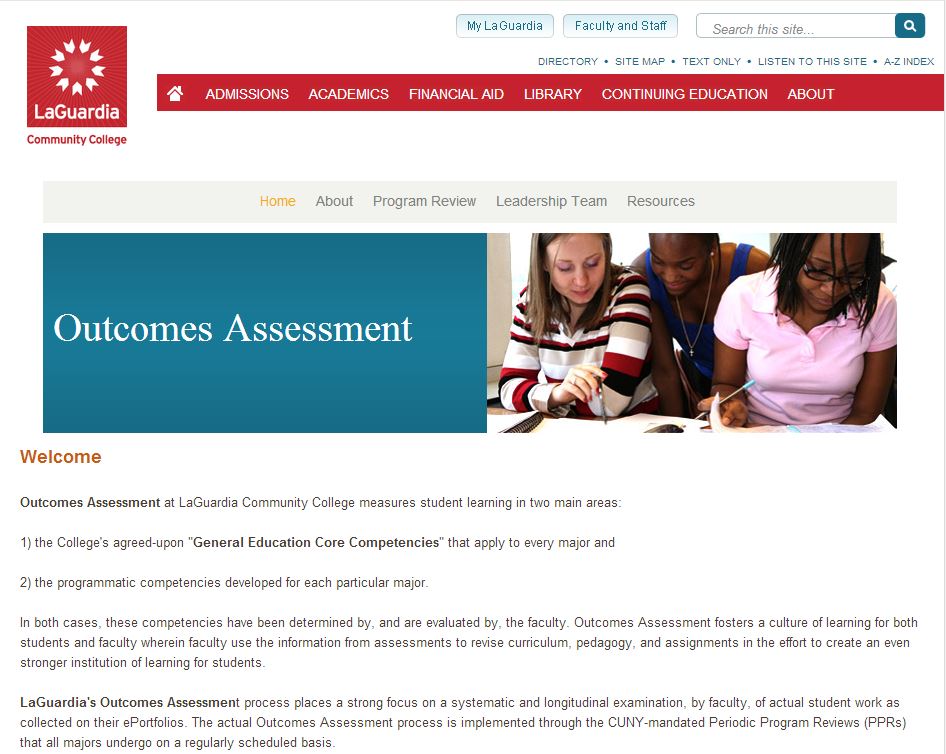 LaGuardia Community College's Outcomes Assessment website provides direction for faculty and assessment professionals on how to use ePortfolios to carry out assessment plans. The site includes an About page, which includes a history of assessment activities at LaGuardia; definitions of and rubrics for LaGuardia's Core Competencies; and a diagram of LaGuardia's Core Competency Assessment Cycle. The site also features a Program Review page, which outlines the use of ePortfolios at LaGuardia, and presents examples of program review guidelines, timelines, and competency statements.
LaGuardia's assessment website also includes a Resources page, which provides links to general education competency grids for each program, and a presentation and a paper on the assessment process at LaGuardia.
Due to its supply of examples and resources related to assessment and the use of ePortfolios, LaGuardia Community College's Outcomes Assessment website is this month's featured website in the category of Centralized Assessment Repository.