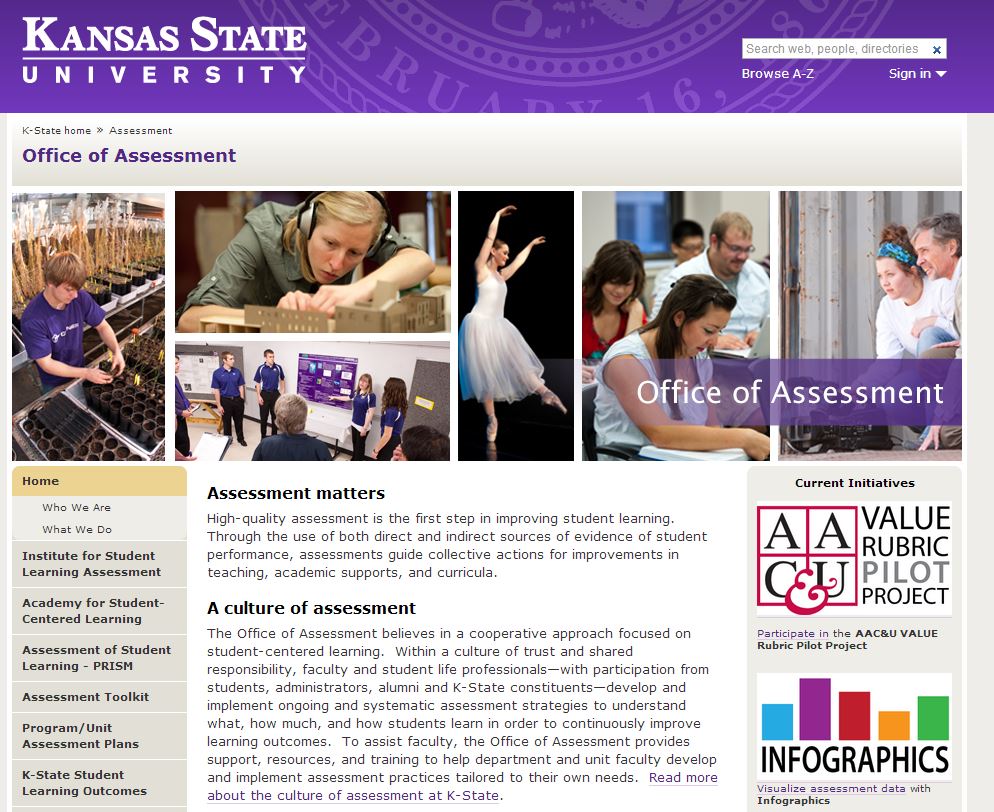 Kansas State University's Office of Assessment website features interactive infographics outlining Kansas State's senior survey and NSSE data. The infographics allow site visitors to sort and view survey data, and the site provides detailed information on the survey results presented in the infographics. The site also provides information on Kansas State's annual conference, Institute for Student Learning Assessment, including links to past conference programs and slides.
Kansas State's website also includes information regarding assessment and student learning outcomes at Kansas State, degree and program-level assessment plans, as well as an assessment toolkit and additional resources related to assessment.
Due to its innovative presentation of data and its accessible inventory of assessment resources, Kansas State University's Office of Assessment website is this month's featured website in the categories of Communication, Creativity, and Centralized Assessment Repository.