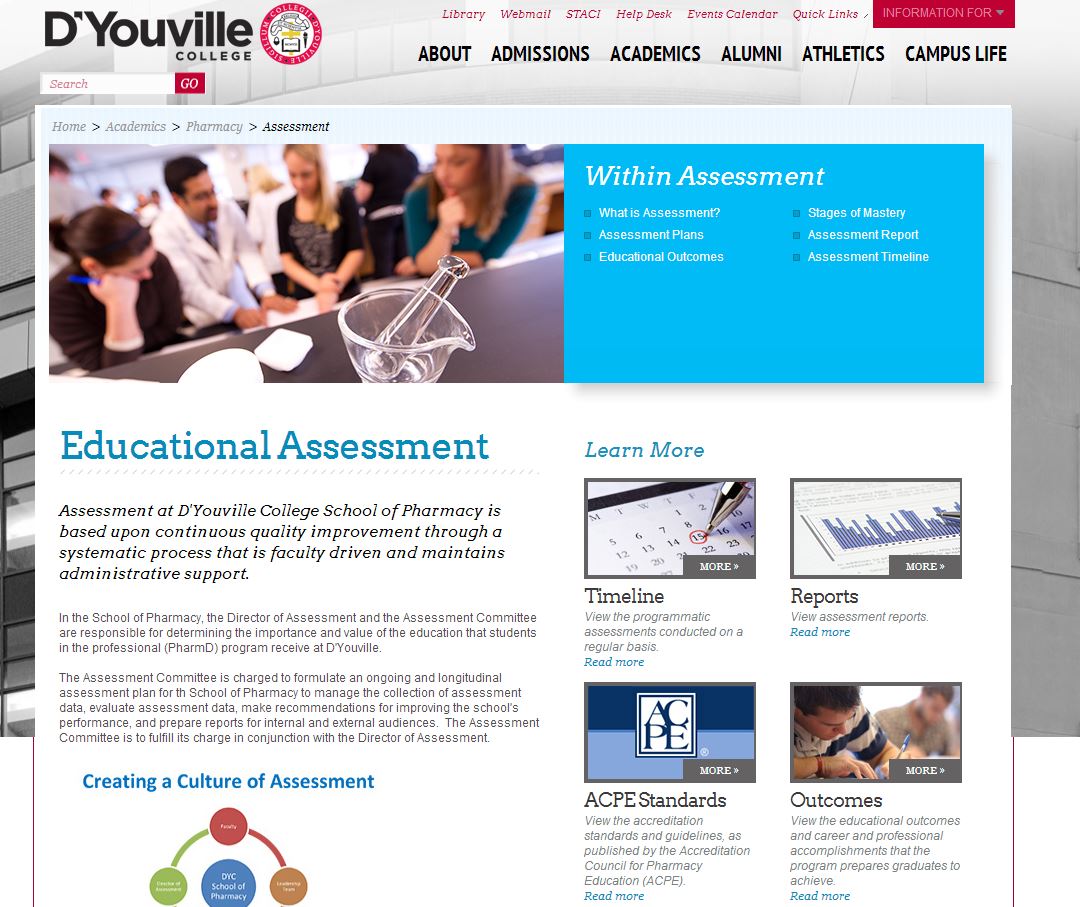 D'Youville College's School of Pharmacy has created a comprehensive website detailing the assessment process for D'Youville's PharmD program. The site provides a road map for assessment of the PharmD program by offering an overview of educational and programmatic assessment that includes an adaptation of NILOA's Transparency Framework. The site also presents D'Youville's annual assessment plans; the program's intended outcomes; and an assessment timeline describing assessments to be completed by students, faculty, and administrators.
The site features a chart of the Stages of Professional Mastery and an explanation of how each stage applies to PharmD students at D'Youville, as well as annual assessment reports and links to the Accreditation Council for Pharmacy Education standards guiding D'Youville's student learning outcomes.
For providing extensive and accessible information on its assessment process, D'Youville's School of Pharmacy assessment website is this month's featured website in the categories of Communication and Centralized Assessment Repository.