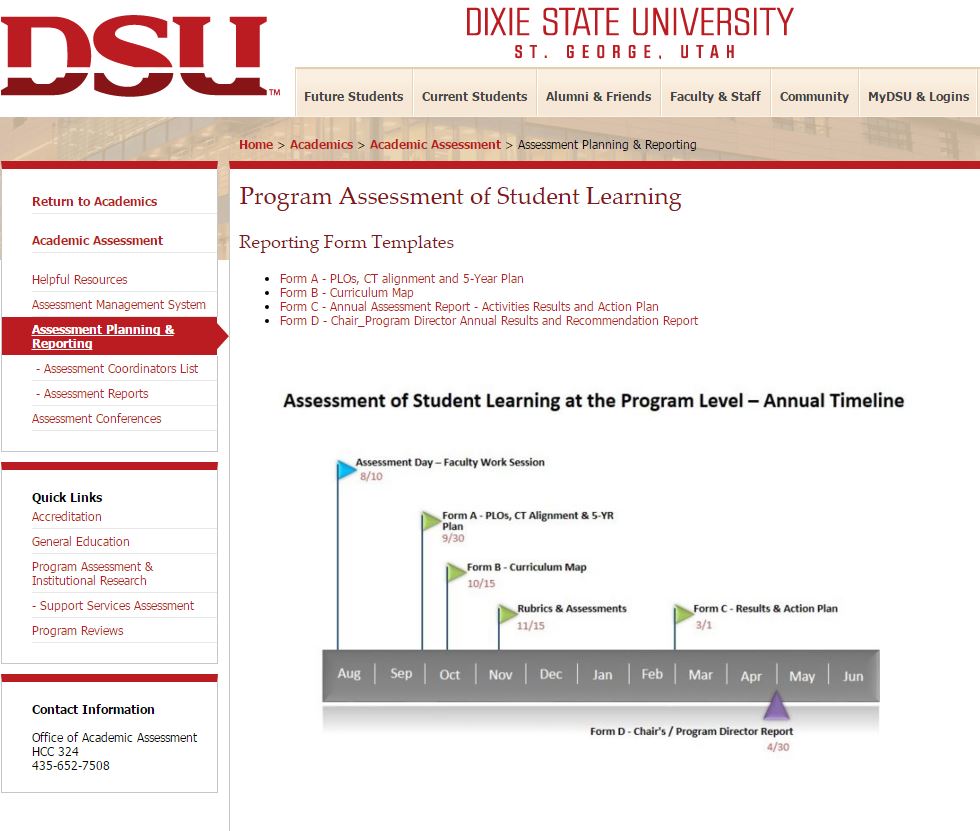 Visitors to Dixie State University's Office of Academic Assessment webpages can appreciate the details of the university's assessment mission statement. In the spirit of providing the campus community evidence to promote skills and resources to assess student learning, visitors can read about the university's assessment cycle and process. This information includes access to the university assessment forms that address program learning outcomes, curricula mapping, and annual assessment reports.
Also included on the webpages are examples of how different programs at the university have actually engaged in this process. These examples cover multi-year assessment plans, curriculum maps, and assessment reports. In addition, there are also links to resources that address how to develop program learning outcomes, create and use rubrics, and the difference between direct and indirect evidence of student learning.
Given that the webpages provide clear and concrete information about the university's assessment efforts, they are this month's featured website in the categories of Communication and Centralized Assessment Repository.