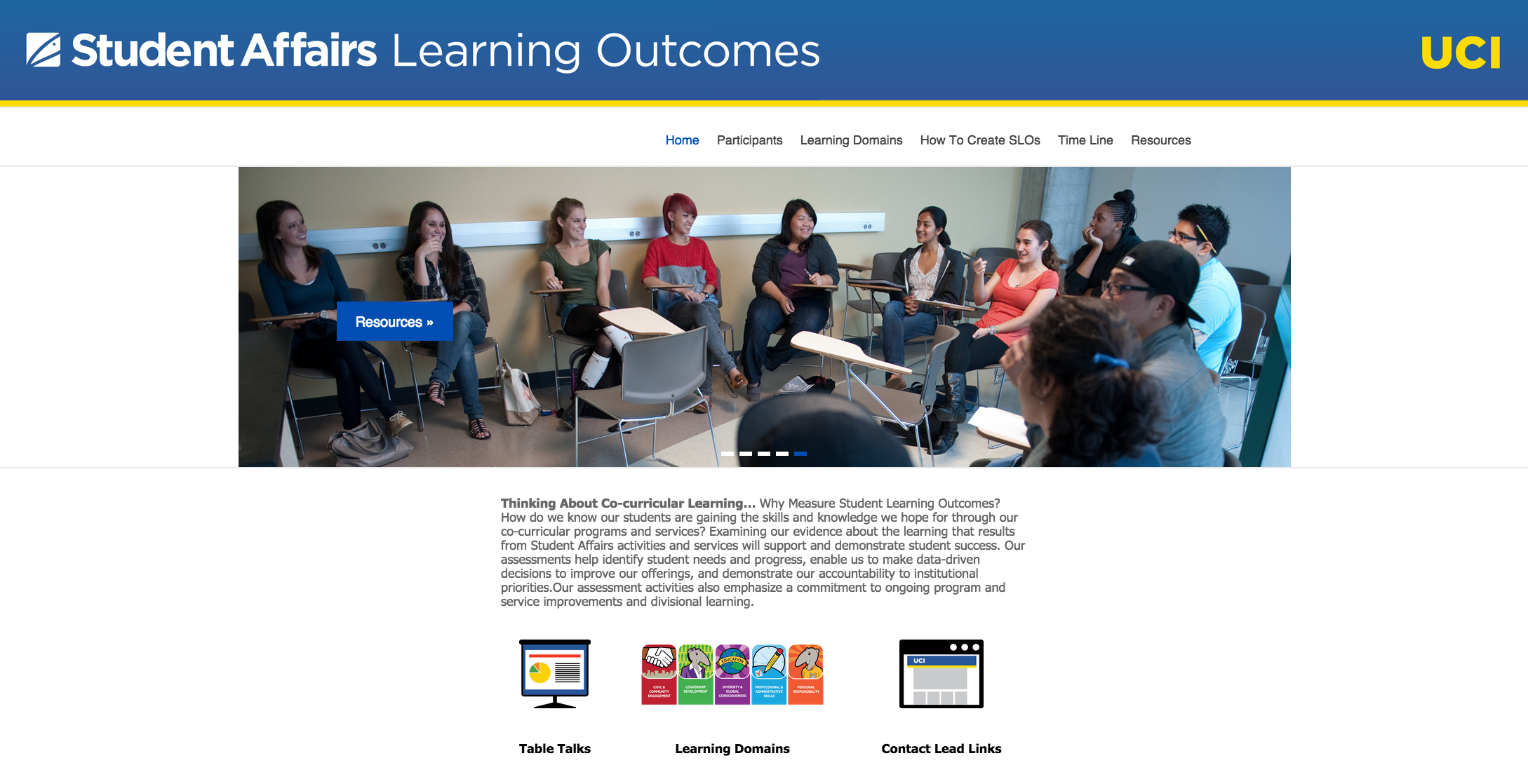 University of California Irvine's Student Affairs Learning Outcomes website shares its on-going co-curricular learning assessment effort. Within the website, visitors can view the participants of the assessment effort, the University's five student-learning domains used to assess student development, and the general timeline of the assessment effort. For each learning domain, there are additional links that elaborate the meaning behind each domain as it relates to student learning.
In addition to their 2013-2014 co-curricular assessment results, there is also a list of resources on the website that might be helpful to visitors. These resources include links around the promotion of co-curricular scholarship, other assessment projects, and discussions around assessments tools, among other topics. There is also a link on how to create student-learning outcomes, which provides four defining elements.
This website effectively communicates the University's co-curricular learning assessment effort and thus is this Month's Featured Website in the category of Communication.