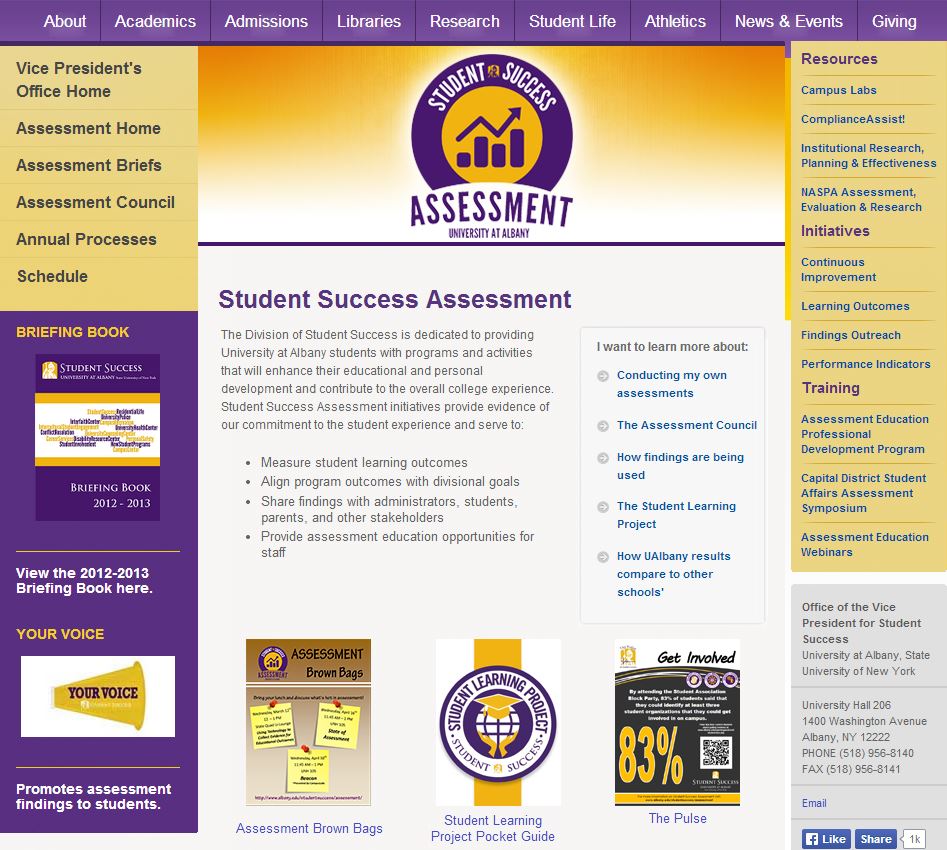 SUNY University at Albany's Student Success Assessment website offers a collection of infographics designed to highlight assessment of various student affairs offices and programs. The infographics present data from a number of campus resources, including Career Services, Campus Safety, Parents Council, Student Involvement and Leadership, and Conflict Resolution and Civic Responsibility. Also included are infographics on the effectiveness of attending campus events on classroom success, getting involved in campus organizations, and connecting with faculty.
In addition to using infographics, UAlbany shares assessment findings in a number of other ways, including an interactive Continuous Improvement Inventory, which outlines improvements and changes at UAlbany as a result of assessment efforts, and Assessment Briefs detailing assessment data collected by UAlbany's Student Success and Institutional Research, Planning and Effectiveness offices. The website also includes information on several UAlbany assessment projects, including the Student Learning Project and the Your Voice campaign, which aims to increase awareness of assessment efforts at UAlbany.
Due to its imaginative use of infographics and other approaches for sharing student affairs assessment data, UAlbany's Student Success Assessment website is this month's Featured Website in the categories of Creativity and Communication.