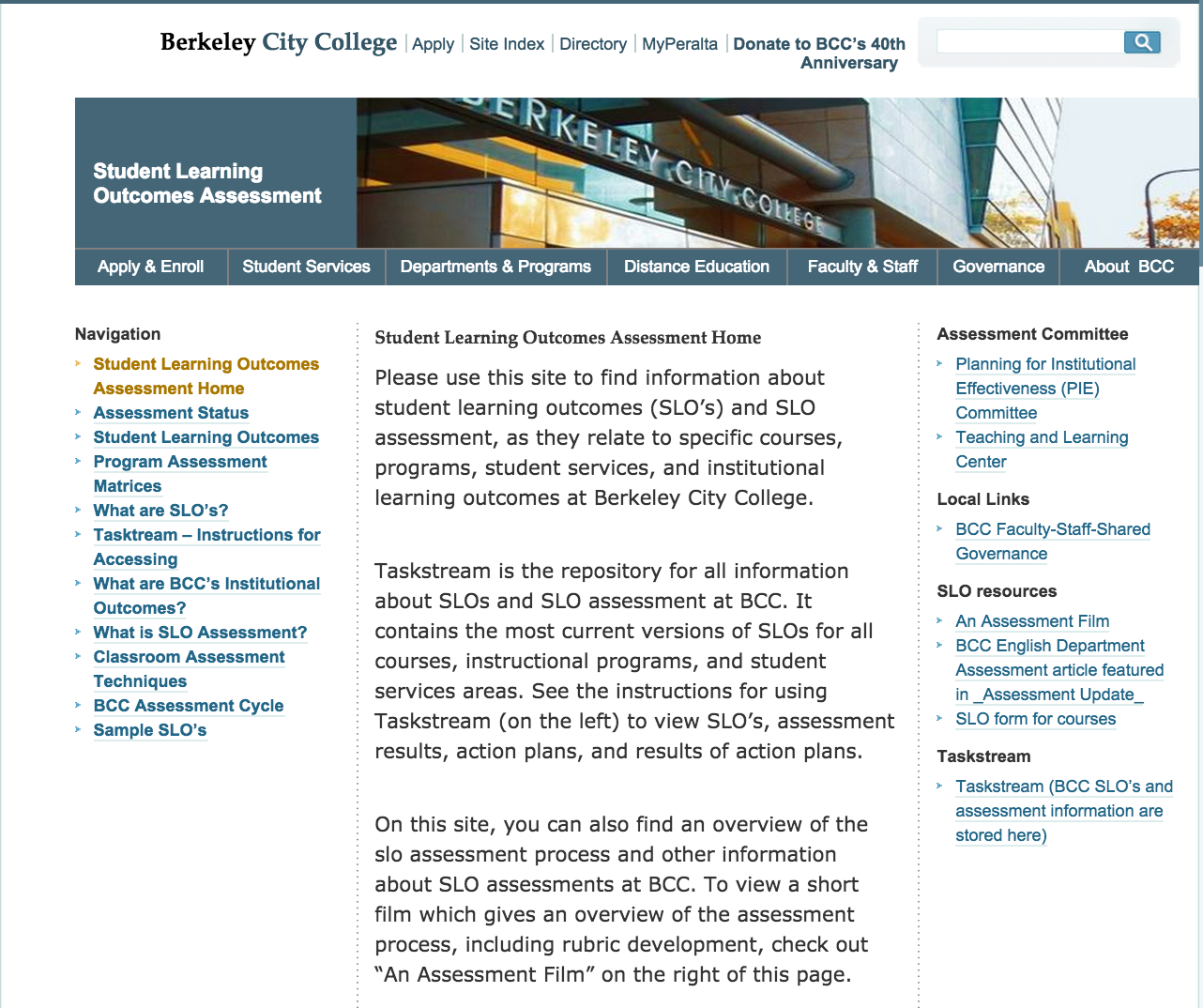 Berkeley City College's Student Learning Outcomes Assessment" webpage provides useful information regarding its learning outcomes assessment efforts. In particular, visitors to the webpage can explore various links that highlight the college's approach to learning outcome assessments. There are links to the college's definition of learning outcome assessment, how the college outlines its assessment effort, and a list of particular outcomes for each of the courses offered at the college. With this information, visitors can gain a better sense of how to approach and convey their own student learning outcomes assessments.
In addition, there are also links to the college's "Program Assessment Matrices", assessment status updates, and an outline of the college's assessment cycle. Also, there is a link to an assessment video, which provides visitors additional information about the college's assessment efforts via rubrics and an article discussing their work.
Given the host of information available to visitors, format of asking questions to present information, and the video content, Berkeley City College's Student Learning Outcomes Assessment webpage is this month's Featured Website for the category of Creativity.